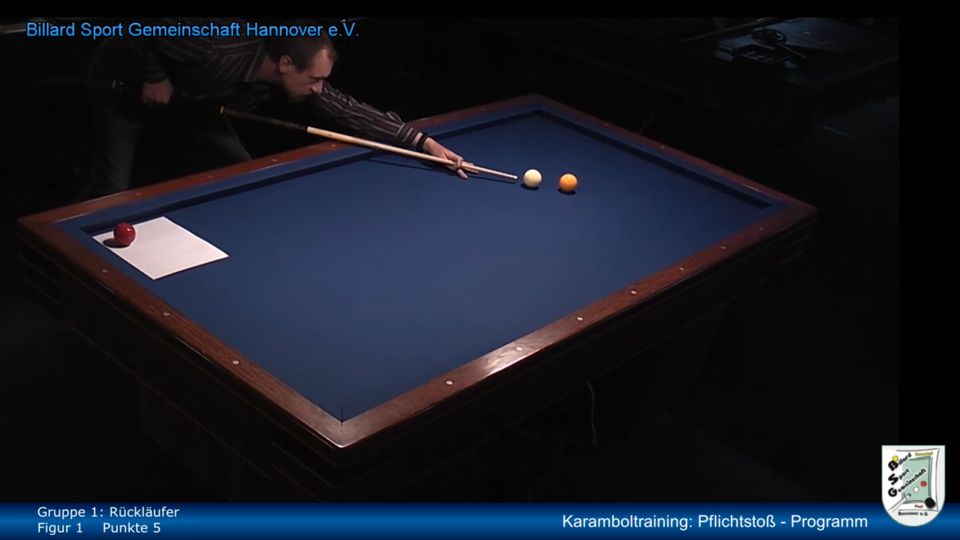 Carom Training – Compulsory Shot Program (a collection of gather shots).
Heinrich Weingartner from vienna in Austria developed the compulsory shot program I introduce here.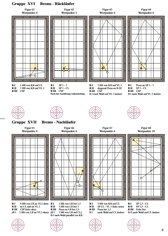 The Compulsory Shot Program is a Collection of 76 figures with different difficulties who all result in a gathering of the three balls.
 The skill to gather the balls is a must have to play high series in the free game (straight rail) and cardre.
It is useless to train nursery cannon without the skill to gather the balls by yourself. First you need a repertoire of positions you recognize and master the gather shot. To learn this the compulsory shot program is highly recommended.
 You can use this program to train yourself, to train in groups and also to play tournaments. The rules for training and tournaments are discribed in the program.
For every figure there is an illustration that will help you to find the position of every ball and a description of the positions under the picture.
Underneath the description there is space for your notes and an aiming board where you can mark the way you play the figure for success.
You have to work out every ball by yourself. First because everyone have an individual stroke and second and more important it is the only way to understand how a shot work. If you're not able to understand a figure you'll never be able to transmit the shot to your usual play.
If you understand the shots your skill will raise dramatically.
Please do not work with this program as a rookie. It's recommended for players with a general average of 2 and above. Otherwise this program is too difficult for you and will cause frustration. Figure 1 for example is very easy for players with a good backspin draw shot but impossible for players without this skill.

At last a special hint for you. Some figures have to set up very accurate. If not, you'll raise the difficulty may be up to impossible. It is worth to control the ball position in case you need many attempts without success.
And now have fun.
Please report errors, mistakes and any suggestions to admin@bsg-hannover.de
We contiously optimize the document.